Cafe Select is a European-style bistro restaurant and is open for breakfast, lunch and dinner with Swiss specialties with roesti. They serve a classic like burgers, meats, rissoto and a variety of salads.
In the winter fondue and raclette are served. There is also an outdoor bar that is used in summer and spring.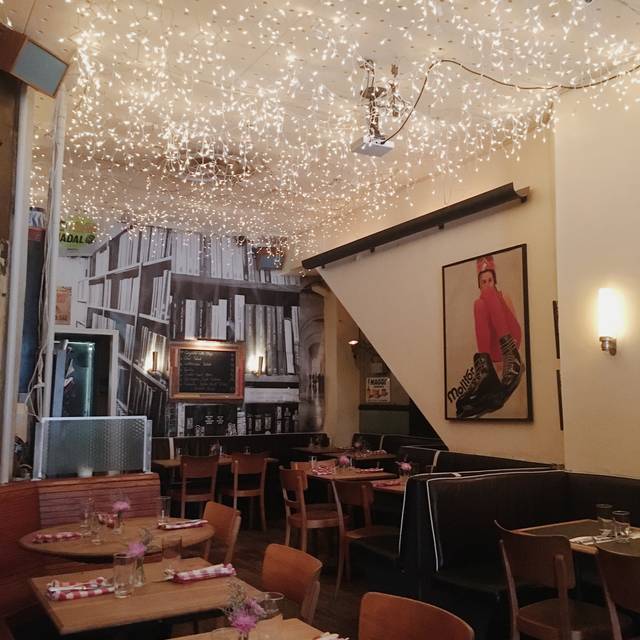 Where are the best new york bagels along with a good coffee?
we go in parts. If I had to tell all of you, it would be enough, so we will divide it into parts so that you can crave this coffee and baguels.
1. ess a baguel
going to is a baguel is an incredible experience. You will find containers with salads, cream cheese and lots of fish. It is not only known for the incredible baguels but their fillings. In some places they are limited, but there is everything. Try the chicken curry salad, nice and spicy. Vegetarians also have cheese creams made with tofu. You can also choose the bagels. It is a place to enjoy food, but it can be very busy at lunchtime.
Now I show you another very good bagel restaurant and we continue in 8 days.
2. the gray dog:
the gray dog has several locations in new york, but the soho is perfect. the gery dog is a good place to enjoy a cup of coffee, but also for breakfast, lunch or dinner. the menu is hung in colorful wood, so while you wait you can think what you want. There is a selection of hot or cold coffees. It's not cheap, but it will give you a huge cup of coffee or tea. You can order the coffee with homemade fries.